Michelle Holland Interiors, Inc.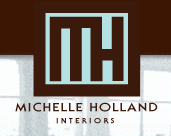 Michelle Holland Interiors, Inc.
P.O. Box 1120 Shelburne, VT 05482
I believe notable interior design is independent of price point or historic precedent. A compelling space effectively combines beloved objects to establish function and inspire feeling.\n\nI believe a successful design job is defined by more than what meets the eye. A job well done incorporates exceptional quality and offers clarity on progress and budgets.\n\nI do not believe in a one-size-fits all approach. Every client is unique and designs will be inspired by you.