TRI-State Floors, INC.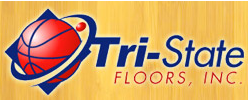 TRI-State Floors, INC.
P.O. Box 27 Chelsea, OK 74016
Tri-State Floors is dedicated to providing quality service at a fair and competitive price. Our commitment to our customers means we will be here not only today, but in the future to serve you faithfully to the best of our ability. Tri-State Floors provides installation and maintenance of Sport and Performing Art's floors. We are family owned and strive every day to be the best at what we do. This commitment keeps us working hard and not settling for the ordinary. We are here to assist in any way to make sure our clients receive the highest quality materials and service our area has to offer. Contact us for any floor replacements, new floor projects, repairs, or refinishing needs.