Russ Palmer Builders, Inc.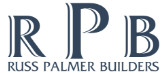 Russ Palmer Builders, Inc.
16686 Kings Hwy, Lewes, DE 19958
| Construction Renovations | Home Builders |
Whether you're looking for new construction, renovation work, or something else entirely, Russ Palmer Builders is the Delaware construction company that you can rely on. Russ Palmer Builders has been delivering reliable, top-of-the-line construction and the highest quality of service to Southern Delaware for the better part of three decades. When you buy a home, you're making one of the biggest investments in your lifetime, so don't trust just anyone -- we're proud to be recognized as the premier builder of custom Delaware homes from the ground up. From new home construction, to remodeling and renovation, to whatever else you have in mind, we're licensed and certified to handle all your needs. The values that comprise the Russ Palmer Promise, as well as decades of experience, are what make us the customer's builder -- and we can prove it to you. Our staff will meet any construction need you could possibly bring them. Our clients are our neighbors, and we're going to treat them like it.