More Space Place, Inc.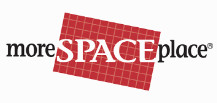 More Space Place, Inc.
33136 U.S. 19, Palm Harbor FL 34684
Longing to add space to your home, while avoiding the expense and time of a remodel or addition? More Space Place offers the widest selection of the most comfortable Murphy beds, folding beds, and wall beds: products created to give you back the space you need. Custom closets, designed by our local team of experts, are guaranteed to save you time and make you more space and are built to accommodate your wardrobe. With custom closets, you don't have to give up any of your existing clothes or accessories – and you'll even make room for more. Need space for a home office, but can't seem to find the room for it? More Space Place has the solution, and you don't have to give up a spare bedroom, or spend money building an addition to your home. Our unique home office furniture and home office organization systems give you a wide variety of options.