Lisa Wolfe Design, Ltd.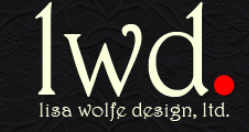 Lisa Wolfe Design, Ltd.
1290 Abington Cambs Dr Lake Forest, IL 60045
Lisa Wolfe Design Ltd. is a leading interior designer firm in Lake Forest. We have a long list of innovative designs and architecture designs for our clients. Lisa Wolfe has wide range of interior designing ideas and have implemented many to become a successful designer in very less time. Hire her today!