Custom Exteriors, Inc.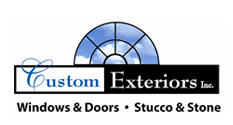 Custom Exteriors, Inc.
440 Boulder Court, Suite 400 Pleasanton, CA 94566
Custom Exteriors specializes in custom window and door solutions and custom siding including stucco and stone. Serving the Bay Area including San Francisco, Window Installation and Replacement in Oakland, San Jose and more! We are proud of our 97% customer satisfaction rate through being Diamond Certified! It is our job as your local San Francisco window, door and siding contractor, to make sure your experience is nothing short of amazing! We look forward to providing you with the highest quality windows and customer service!