Amega Garage Doors and Openers, Inc.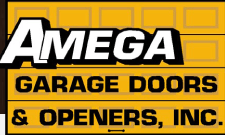 Amega Garage Doors and Openers, Inc.
4901 NW 57th Ave, Johnston, IA 50131
We take great pride at Amega in providing quality products and services to all of our customers and are always looking for ways to better serve you. In 1990 we were the first garage door company in Des Moines to open a full line garage door and opener showroom. This gives our customers the ability to see first-hand the product we sell and any questions they may have prior to purchasing their doors and/or openers. If you haven't already done so, or are not familiar with our product line, please take a few moments and drop by our showroom. We are particularly excited about our line of Carriage House Doors.