Advent Air Conditioning, Inc.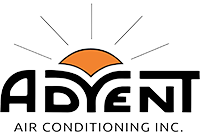 Advent Air Conditioning, Inc.
500 S. Kealy Ave. Lewisville, TX 75057
| Heating Air Conditioning |
Homeowner comfort is the ultimate standard for HVAC products and services. And our goal as an HVAC contractor is to make sure you never have to think about home comfort. Rather, you can go about your day with bliss because your system is working like a dream. If you live in the greater Dallas metropolitan area, Advent Air Conditioning is your local, honest HVAC specialist that will handle all of your residential heating and cooling needs with pride. HVAC systems are put through a lot in North Texas. Having been in business since 1981, we've seen it all. We also do our part to stay on top of the industry with a fierce dedication to growth and education. This gives us the ability to provide high-quality servicing for all of your heating and cooling needs. Regardless of whether or not we installed your system, what brand it is, or the size of your home, we're always confident in our ability to come in and provide an honest quote followed by an honest job. Our dedication to our founding principles – Quality, Integrity, and Honesty – is part of what makes us a nationally recognized HVAC company. We never stop striving for excellence. Instead, we roll up our sleeves and get to work on providing exceptional heating and cooling maintenance, repair, and installations for our residential clients.