Adams & Associates Appraisers, Inc.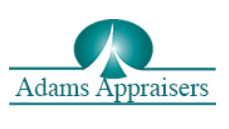 2372 Morse Avenue, Suite 121, Irvine, CA 92614
Master Gemologist Jewelry Appraiser, Appraisal of Diamonds, Gemstones, Watches, Antiques, Collectibles, Glass, Furniture, Silver Ceramics. Ms. Adams has over 35 years of experience as an appraisal professional. She is an Accredited Senior Appraiser of the American Society of Appraisers (ASA), the oldest and most rigorous accrediting appraisal organization in the United States. She has continuously completed all mandatory re-accreditation requirements of the organization since 1982. Additionally, Ms. Adams holds the Master Gemologist Appraiser® certification from ASA, the most coveted designation among Gems and Jewelry appraisers. She also earned her Graduate Gemologist (GG) diploma in residence at the Gemological Institute of America (GIA) in 1978. She operates a state-of-the-art certified gemological laboratory that meets the stringent criteria of the American Society of Appraisers' Master Gemologist Appraiser® program and the Accredited Gemologist Association.